Celebrate Faris's Perseverance in the face of challenges
His smile is contagious. Let us give Syrian youth a reason to smile by sending them Fari's gift of education for a brighter future
About The Fund
Faris Eid's fund is established in honor of Faris' 18th Birthday to celebrate diversity and promote the integration of persons with disabilities in their communities. To that end, the fund is a tribute to young Syrian women and men refugees and displaced or marginalized persons whose lives have been impacted directly or indirectly by a disability of an immediate family member.
The fund supports the high education aspirations of young Syrian men and women refugees and marginalized Syrians impacted by the Conflict.
The challenges a person with disability faces while living in the Middle East are enormous. Being disabled, or supporting a sibling or child with a disability is very difficult. This fund is therefore dedicated to those who persevere and never give up.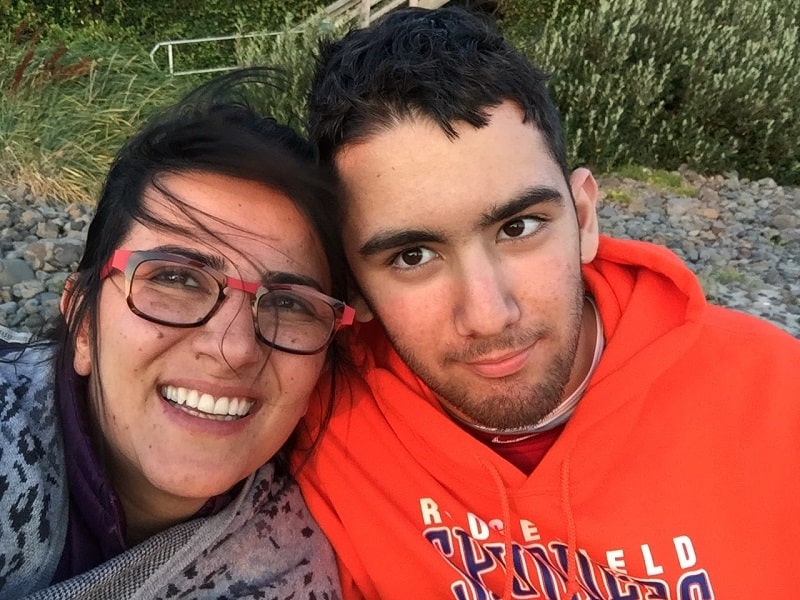 Faris with his Mom at the beach, which is one of his favorite places.
Fund Criteria
Faris Eid Fund supports Syrian refugee and displaced students in Higher Education.
The fund honors diversity by providing support to Syrian young women and men displaced or marginalized by the ongoing conflict in Syria.
Within this category, the fund supports:
Young women and men with disabilities.

Young women and men who

must have an immediate family member (son, daughter, sister, or brother) with disabilities.
Beneficiaries could be seeking degrees in special education, speech therapy, audiology, physiotherapy, and occupational therapy for persons with disabilities to improve the quality of their life as provided for in the Convention on the Rights of Persons with Disabilities (CPRD) and optimize their enjoyment of

th

ese

rights.
Meet Faris's Parents Hani Eid and Hazar Jaber
Hani Eid and Hazar Jaber were born and raised in Syria. Both were born to middle class educated parents. Education was the only route for them. They moved to the United States to pursue higher education, both receiving Masters degrees in dentistry and health care.
Meet Faris
Few months after Faris, their first child was born, Hani Eid and Hazar Jaber began noticing his delays; he was not hitting most of his milestones. As a toddler, he walked later and never talked. After visiting many doctors, the couple realized that Faris has global, speech and cognitive delays. He had Cerebral Palsy. They realized that his path in life would be different, and definitely more difficult.
Nothing comes easy to Faris, he is the hardest working child among their three boys. The few words he is able to say now did not come easy. He has spent hundreds of hours of practice. He is happy and very observant, he loves trains and elevators; he also loves penguins. He captures the heart of everyone he meets.
Today Faris turns 18. In his honor, we decided to create this fund to celebrate diversity and extend love to those who like us continued to see the bright smiles of their different children. The fund will support students who were impacted by disability, students who have to take the harder route to reach their goal.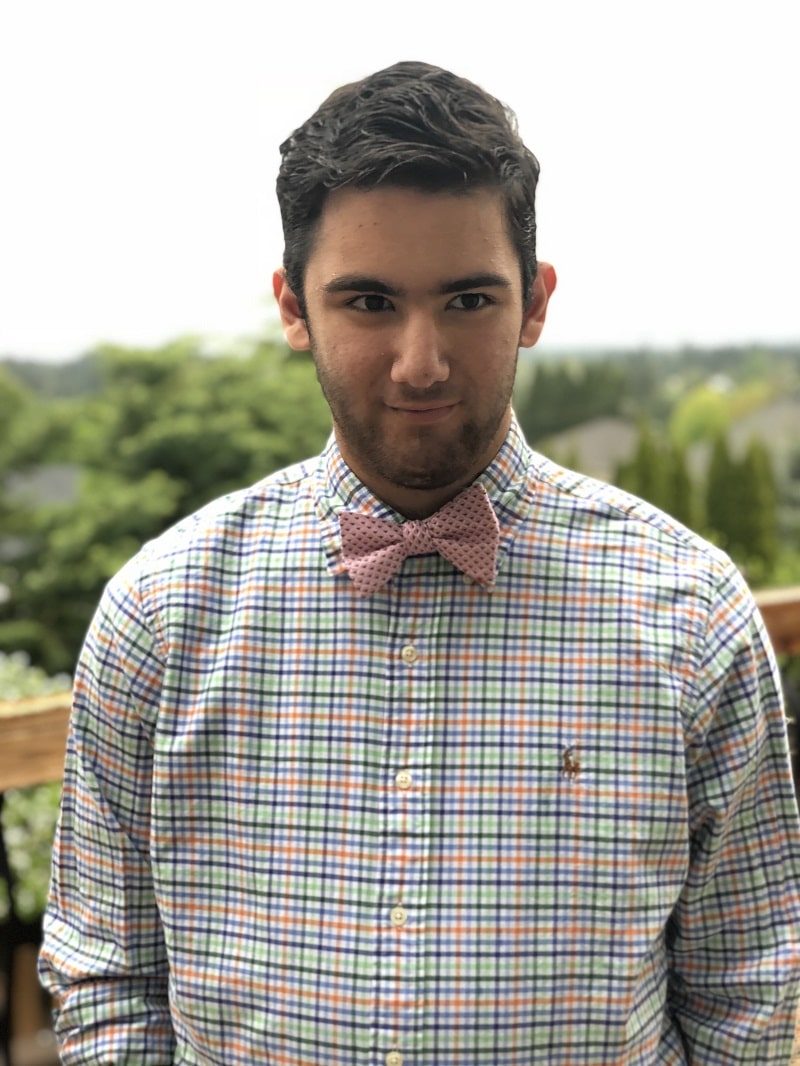 Faris when he was teenager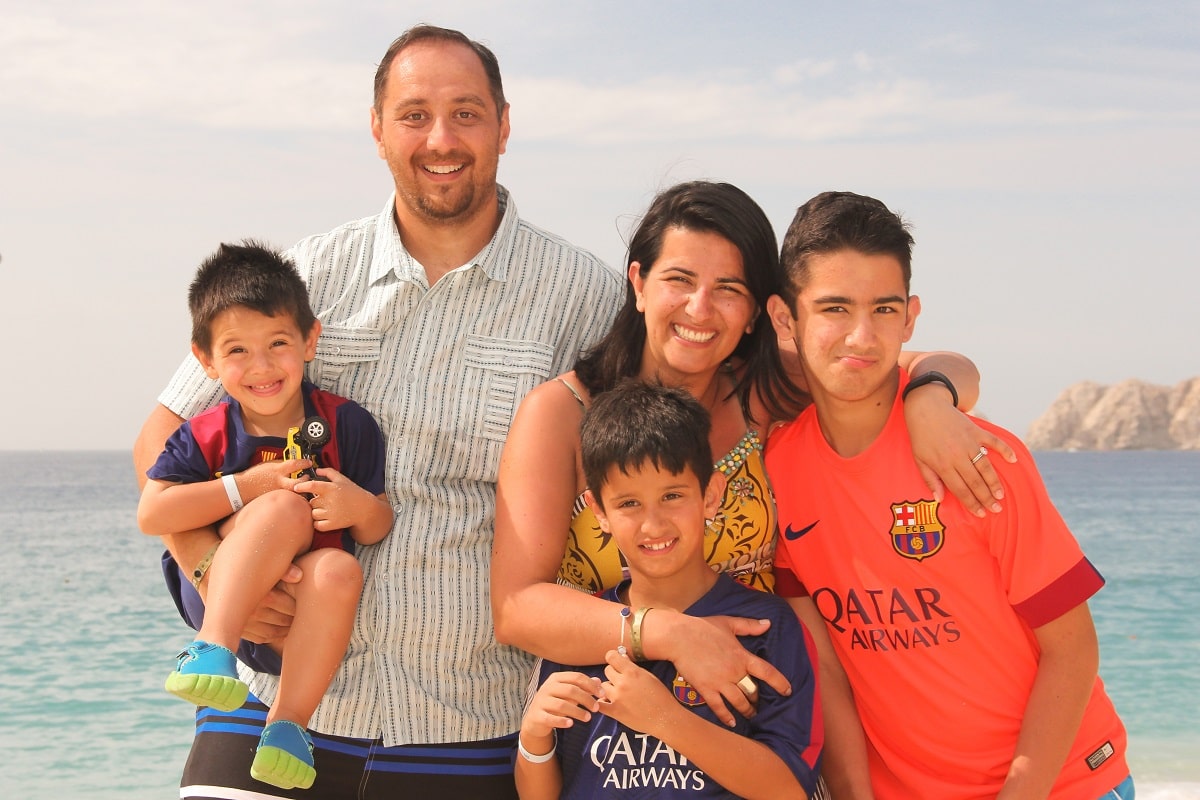 Faris with his family at beach
Celebrate Faris's Perseverance in the face of challenges
Help us turn Faris's challenges into a gift of education to Syrian refugee women and men whose lives were disrupted by the conflict and had to care for loved ones suffering from physical or mental disabilities.
Scholars supported by our fund
Ongoing
8
Akram Zen Alabden
Raised so far in 18 months
26 Years old, Syrian
Degree: Undergraduate
$2,197

of

$3,000

goal

%73.2
17
Anas Albarakat
Raised so far in 44 months
23 Years old, Syrian
Degree: Undergraduate
$14,267

of

$2,400

goal

%100
20
Ahmad Almasri
Raised so far in 47 months
22 Years old, Syrian
Degree: Undergraduate
$15,989

of

$7,545

goal

%100
14
Abdulkarim Alobied
Raised so far in 42 months
23 Years old, Syrian
Degree: Undergraduate
$7,238

of

$7,200

goal

%100