About The Fund
Tamkeen Fund's premise is to enroll youth in academic institutions at undergraduate level.

The education facilitated leads them to hold mainstream internationally or multi country recognized academic degrees, in addition to building their character through complementary programs. The goal is for them to have the most primary tool to seek economic sufficiency that would help them stand on their feet wherever they land. And to equip them so that some may take further steps to a brighter future where they would become active contributors to societies they seed themselves in.
The spirit of Tamkeen is seeded in a family lineage that for generations has been passing on the torch of education as the pillar. I myself the founder of Tamkeen was given this torch by my late father Ihsan Al Kawas إحسان القواس and by the legacy of my and my husband's late maternal grandfather Hasan Jabbara حسن جبَّارة. In turn, we passed it on to our daughters who are passing it on to our grandchildren.
This fund is a tribute to Hasan Jabbara and Ihsan Al Kawas may they both rest in peace, built with the ethics that both held in every act and in silence: Honesty, Integrity, Responsibility, Courage, Respect of others, a great sense of applied Justice, and Humility.
Integral to Tamkeen is its positioning itself as a partner in alleviating ongoing strain and hardship in Lebanon.
As the founder, and a human, my role is to give the torch a form and identity, only to then pass it on to the wider family of humans who see eye to eye and who can take Tamkeen to places I could not imagine.
Tamkeen تمكين: an Arabic word from the root Makkana and Makouna جذر [مكَّن و مكُن], with the approximated translation of empowering and enabling.
Meet the torch igniters and the torchbearers
This fund is a tribute to two igniters, and to those who will carry the torch forward as long as it may be needed,
Hasan Jabbara حسن جبَّارة (b. 1902, d. 1959)
Ihsan Al Kawas إحسان القواس (b. 1916, d. 2012)
Both men, may they rest in peace, embodied ethics in their every act and in poised silence. Their discretion in their work and existence invites one to both, mention them, all the while hold true to their discretion in their very existence.
Humbly, as Ihsan's daughter and Hasan's granddaughter, and for purposes of responsibility towards contributing funders, as the founder of Tamkeen,Salwa Al Kawas Al Jabri has dedicated over 40 years in social development, first thru the field of architecture and construction where setting high execution standards was central. In 2014, Salwa's passion, decades of learning and focus weighed on education and equipping young Syrians to excel in spite of refuge. She established Tamkeen in 2020 after 7 years of working through Social Support Society in Lebanon.
Salwa is grateful to what she carries from both men, and sees Tamkeen as a mechanism for others to carry those values forward with her and onward.
With gratitude to the VIP Fund's partnership.
Fund Criteria
Tamkeen Fund supports, youth who are:
Syrian and living in Lebanon*

Seeking undergraduate level education*

Do not have the financial means to fulfil the fees towards their education

* exceptions apply
A heart purifies when it gives in sincerity. As donors we think of ourselves as the givers, really, we are the beneficiaries.
Scholars supported by our fund
Closed
1
Sendus Majanni
Raised so far in 1 months
25 Years old, Syrian
Degree: Graduate
$20,500

of

$20,494

goal

%100
Almost Funded
6
Hajar Al Masri
Raised so far in 12 months
20 Years old, Syrian
Degree: Undergraduate
$2,170

of

$2,200

goal

%98.6
18
Rasmea Abu khoshref
Raised so far in 31 months
22 Years old, Syrian
Degree: Associate Degree/Diploma
$6,068

of

$2,200

goal

%100
15
Alaa Alhabeety
Raised so far in 31 months
25 Years old, from Syria
Degree: Undergraduate
$3,106

of

$1,400

goal

%100
Almost Funded
9
Mouamena Mallisho
Raised so far in 21 months
21 Years old, Syrian
Degree: Undergraduate
$2,758

of

$3,400

goal

%81.1
Closed
10
Yusra Abu kwaik
Raised so far in 24 months
24 Years old, Palestinian
Degree: Undergraduate
$5,540

of

$4,100

goal

%100
58
Khadija AlAlyan
Raised so far in 35 months
23 Years old, Syrian
Degree: Undergraduate
$2,366

of

$2,200

goal

%100
Almost Funded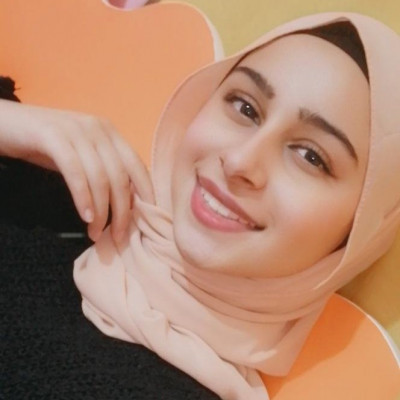 13
Yaman Shiha
Raised so far in 19 months
21 Years old, Syrian
Degree: Undergraduate
$2,737

of

$3,340

goal

%82
Ongoing
9
Hamza Ismail
Raised so far in 20 months
30 Years old, Syrian
Degree: Undergraduate
$1,688

of

$3,100

goal

%54.4
Ongoing
3
Abduljabbar Taifour
Raised so far in 29 months
24 Years old, from Syria
Degree: Undergraduate
$1,265

of

$1,930

goal

%65.5
Almost Funded
3
Wissam Al Hieshan
Raised so far in 20 months
21 Years old, Syrian
Degree: Undergraduate
Almost Funded
3
Ahmad Hassoun
Raised so far in 31 months
28 Years old, from Syria
Degree: Undergraduate
$1,345

of

$1,535

goal

%87.6