Who can apply
General criteria:
Anyone age 18 – 50 years who is from the Middle East, living in a conflict zone or had to migrate to a new home due to war or conflict.

Is legally residing in the country and does not have the financial means. The applicant must also provide the following:

Provide a document showing previous work history (resume)

A copy of a legal document/ identification

Show proof of artistic talent or skill (recent/last 2 years)

Provide a future vision of post graduation project

Provide a short bio

A program he/she wishes to enroll in (University degree, apprenticeship or training program, online course furthering his/her artisan skill)


Fund criteria
The fund will seed a campaign for would-be artisans seeking funds to support training, apprenticeship or education programs to further skills in support of their artisanal journey.
Our story
Mint + Laurel is a lifestyle brand focused on products from or inspired by the Middle East. Launched in 2019, based in Los Angeles, Mint + Laurel is a social enterprise with one vision – to connect highly skilled at-risk artisans to an untapped global market. Part of their mission includes educating and training artisans to ensure the preservation of centuries-old craftsmanship.
Mint + Laurel is co-founded by three Syrian-American women; Kinda Hibrawi, internationally recognized artist specializing in Arabic calligraphy and creative director for nonprofits.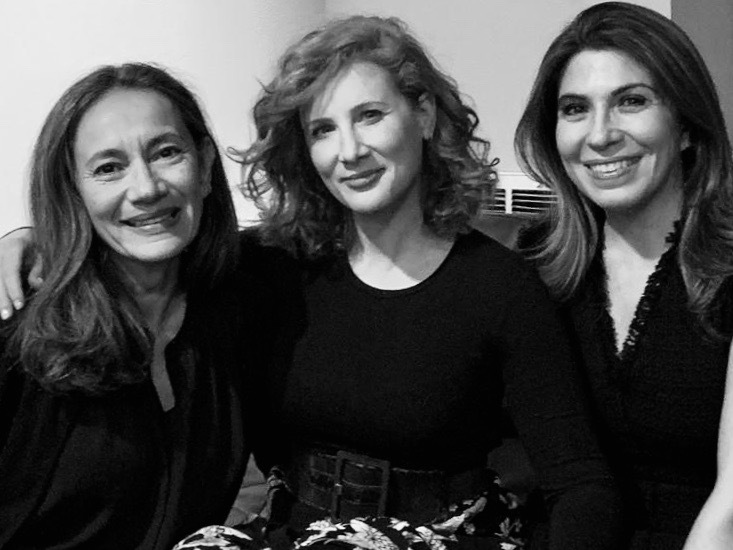 Rama, Kinda and Mai
Mint + Laurel Founders
Mai Barazi, specializing in humanitarian aid and displacement operations in conflict countries across the Middle East. Rama Chakaki, specializing in communication, venture philanthropy investment funds, and technology startups.
Earlier in 2020, Mint + Laurel started developing a fund to support artisans from the Middle East and planned to launch the fund at a Los Angeles cultural event. The outbreak of COVID-19 suspended the event; but the Mint + Laurel co-founders remain determined to launch the fund. Then along came Sara…
Sara's Story
My mother is an artist. She has always inspired me to be creative and to engage with artisans wherever I go. While growing up internationally, she would take me with her on art expeditions, from the mountaintop pottery studios of Los Altos, Venezuela to the colorful batik factories sprinkled along the winding alleyways of old town Solo, Indonesia.
As an adult, my own travels and a career in the UN, have taken me to beautiful places where I have been in awe at traditional designs and craftsmanship including across India, the Middle East and North Africa. I had the chance to visit Syria before the war and have since come to appreciate the art produced and the effort to preserve heritage by Syrians around the world.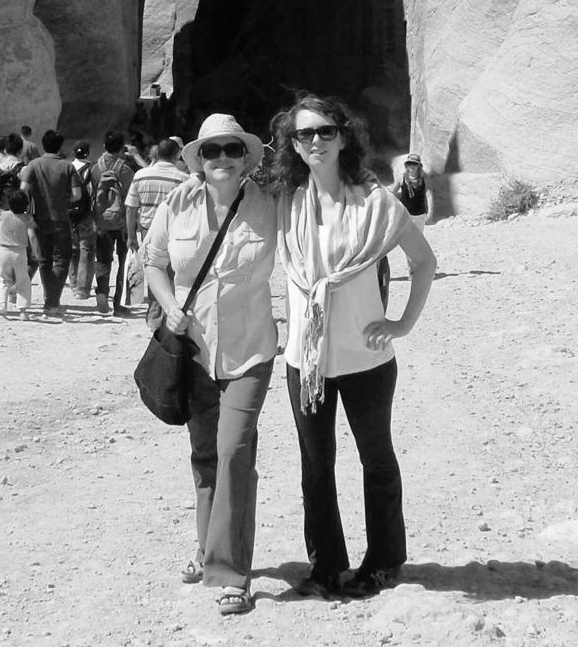 I have been longing for a way to merge my admiration for traditional crafts and storytelling with my work in humanitarian aid and development. I aspire to not only keep such crafts and expertise alive but to reinvigorate them through the lens of emerging artists.
While searching for an opportunity to support Syrian artists and endangered crafts, I came across Mint + Laurel. I reached out to the M+L founders on my birthday, to see how I could be of support and as such, this collaboration began. I am so humbled to be a part of this initiative and to be its first impact investor.

Scholars supported by our fund
Ongoing
23
Fadi Almelhem
Raised so far in 32 months
28 Years old, from Syria
Degree: Vocational
$2,158

of

$4,200

goal

%51.4