The Cosmic Centaurs Fund
Support Digital Inclusion for Women in Lebanon
About The Fund
Marilyn Zakhour and the team at Cosmic Centaurs, most of whom are women, established this fund because they believe that a prosperous society is one where all individuals are given the opportunity to create value for their communities.
Marilyn was born in Beirut, Lebanon in the late 1980s. Her mother, Antoinette, is a software engineer, and one of the first people in her family to graduate from university. Antoinette was 1 of 6 women in a class of 400. For most of Marilyn's childhood, she held 2 full-time jobs, while climbing the corporate ladder, paying the bills, and raising two ambitious, hard-working kids. She set the same standards for both of her kids, regardless of gender and continues to push them both to live out the values that she taught them.
This fund is dedicated to Antoinette, her drive and the people who recognized her talent and opened doors for her throughout her life.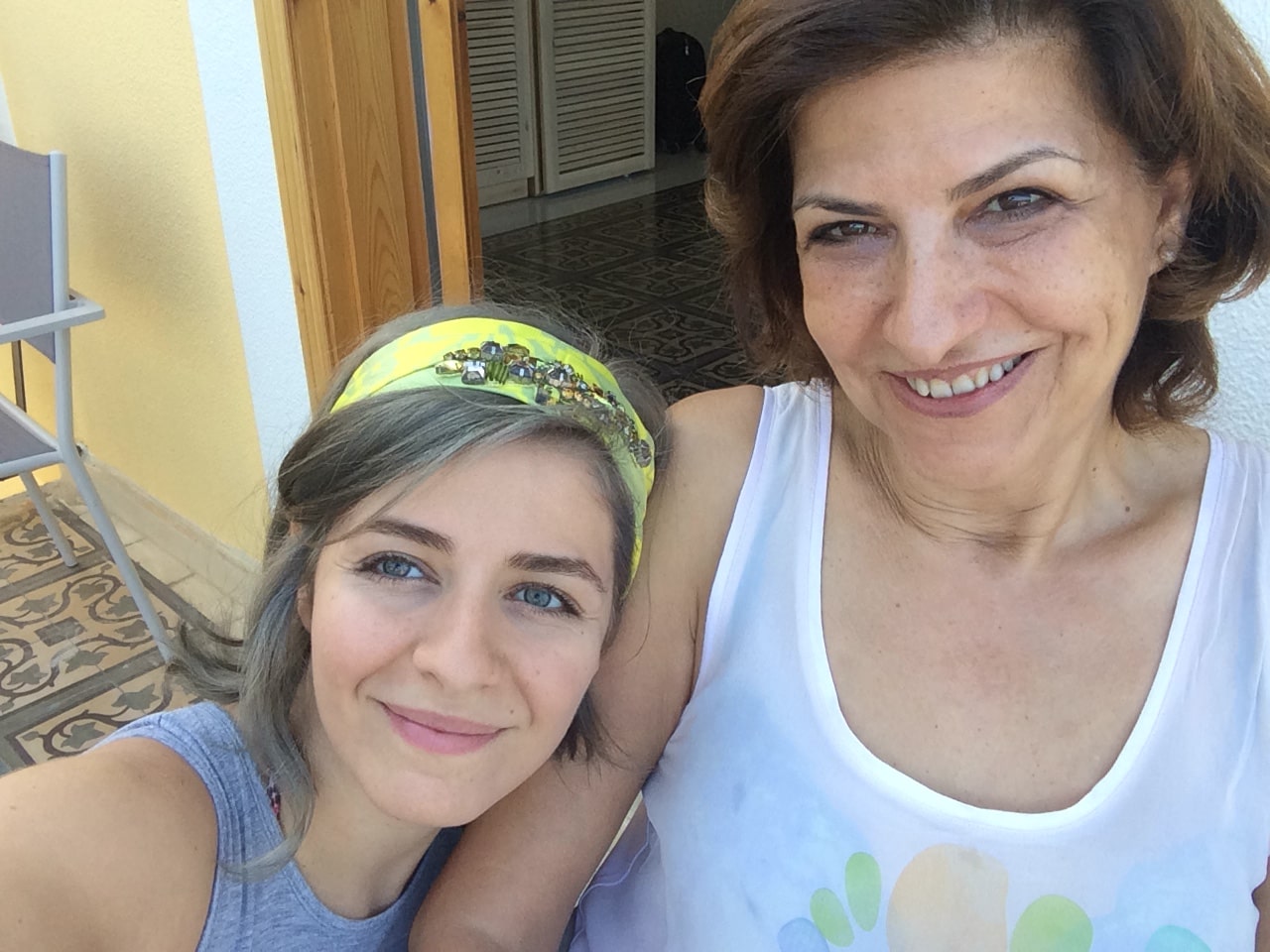 We believe creating true inclusivity is not just about the driven women who strive to achieve remarkable things, but also about the communities and supporters that enable them to do so. We hope this fund can contribute to building that support network.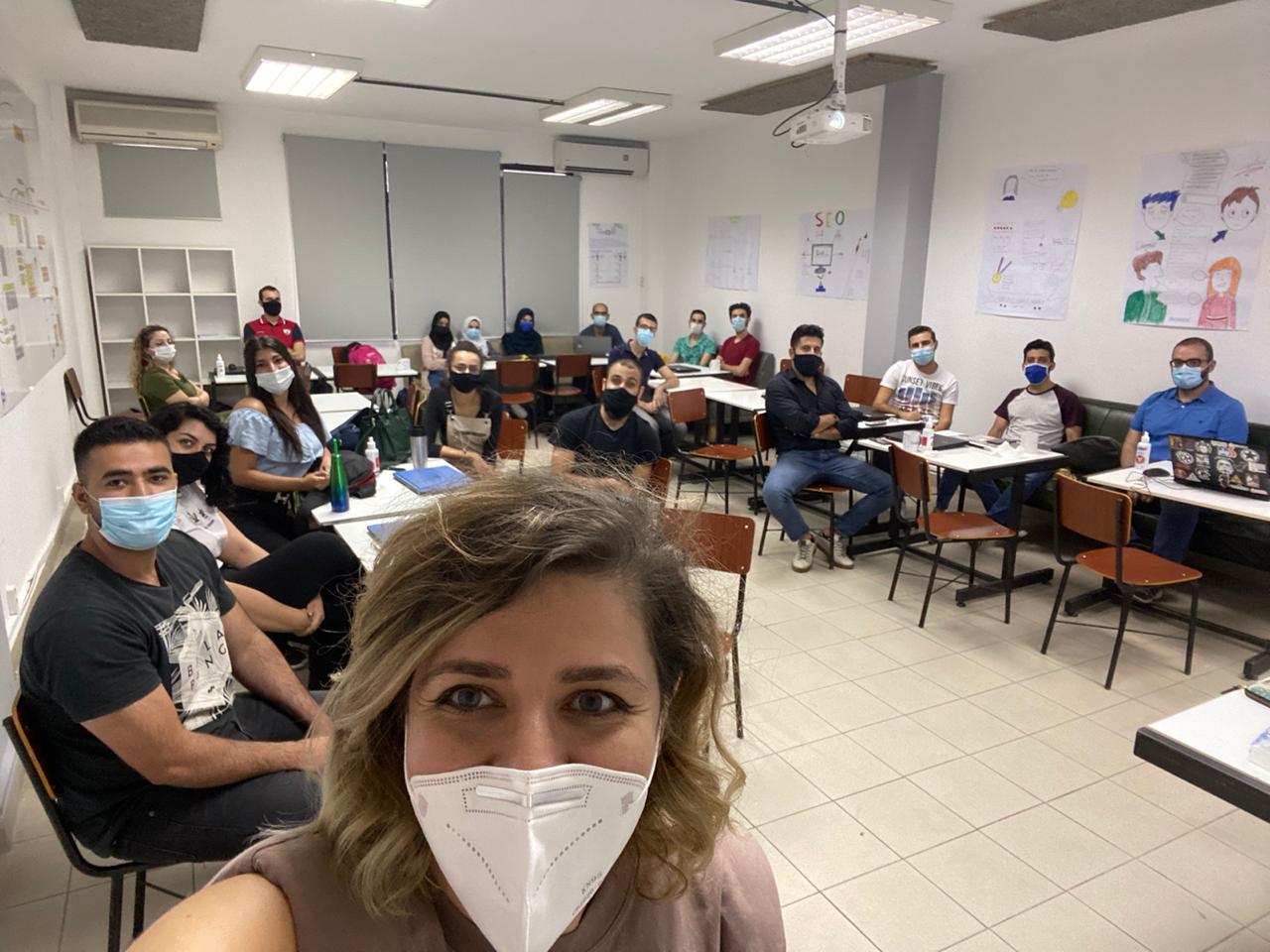 Marilyn hosting a workshop about flexible work with Codi students in Lebanon (Credit: Codi Tech)
Women in Lebanon
The challenges women in the Middle East face are widely documented. These challenges hinder the social and economic development of communities and economies in these regions.
According to PWC, $575 billion is lost every year by the MENA region due to legal and social barriers that exist for women's access to jobs.
In Lebanon, women's unemployment rate was estimated to be at 26% in September 2020, that's 1 in every 4 women.
Digital inclusion is a critical catalyst for boosting female participation in professional and technical jobs within the region. As technology continues to reshape the workplace, offering more job opportunities and greater flexibility for women who work.
This fund aims to help women of all nationalities who currently live in Lebanon gain access to skills, learning opportunities, tools, resources and support to (re)enter the workforce, with a focus on digital education and inclusion.
Fund Criteria
Identify as female

Residing in Lebanon
Seeking support with access to technology, tools, upskilling opportunities, and job readiness support.
Do you meet the fund requirements?
Register to become an edSeed beneficiary.
Meet Marilyn Zakhour
Marilyn Zakhour is the CEO & Founder of Cosmic Centaurs a company that helps leaders and organizations adapt to the new ways of work in the emerging post-pandemic world.
Marilyn grew up between Lebanon and Canada and was brought up by Antoinette, an exceptional woman, who single handedly raised her to be ambitious, compassionate, and disciplined. From a very young age, Marilyn found herself organizing and participating in feminist causes in her home country of Lebanon.
Inspired and supported by the driven women around her, Marilyn established Cosmic Centaurs in April 2020 to support executives and leaders in shaping the future of work and learning. Since 2019, she has been the co-host of a podcast about female leadership in the Arab world called "Who Run the World".
5 of the 6 'Centaurs' are women who live in Dubai, Lebanon, and Spain. Together, Marilyn and her team are behind the fundraising accomplishments for the Cosmic Centaurs fund.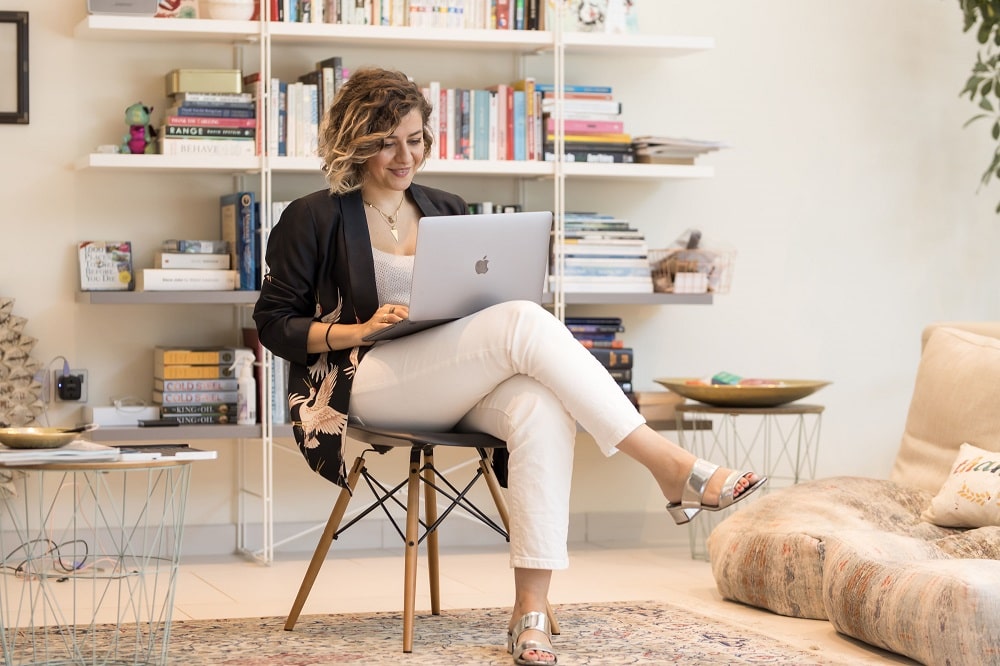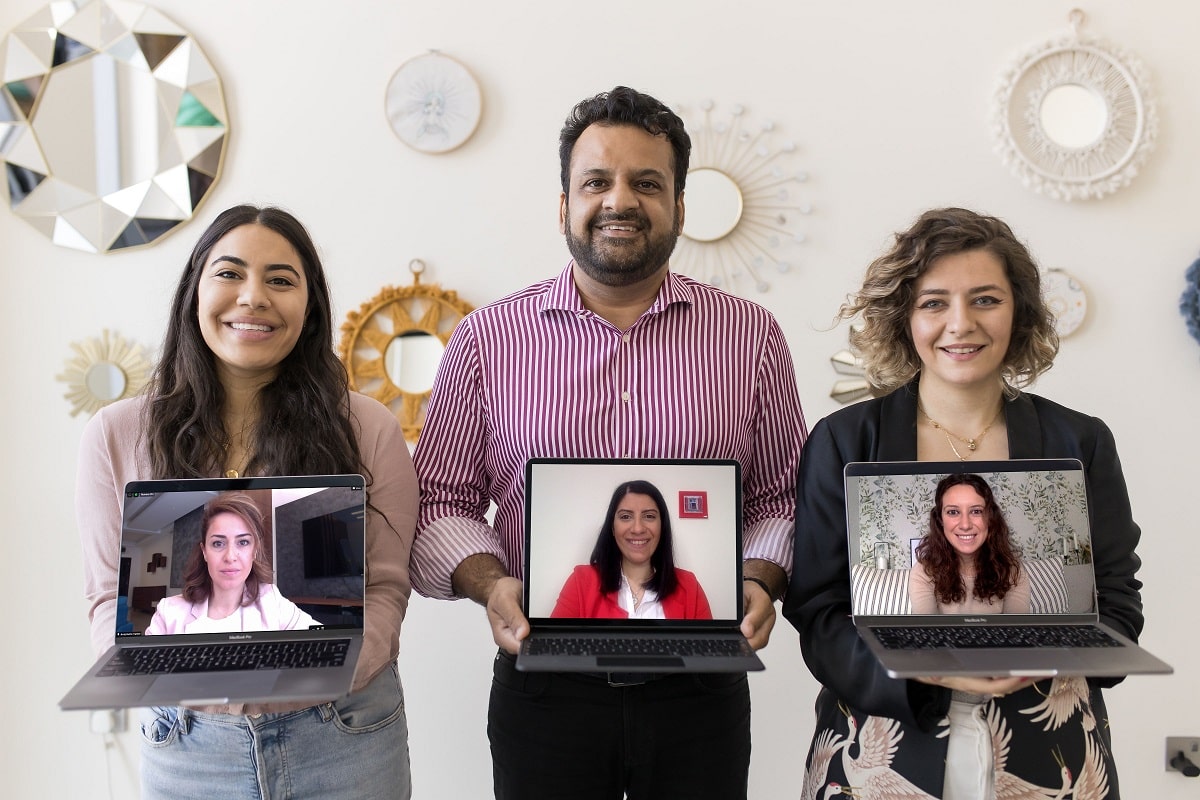 This fund is a tribute to Antoinette Tayar
This fund was inspired by Antoinette Tayar and her dedication to her family and her career. Throughout her life, Antoinette demonstrated her ability to adapt to change with resilience and grace.
Antoinette grew up in Lebanon where she still lives today. For the last twenty years, she has worked in IT, navigating the male-dominated and ever-changing industry with a relentless passion for learning. She excelled in her career, becoming the IT Director, Director of Enterprise Software Services and CEO of the organizations she worked in.
Antoinette had graduated as an Electrician / Computer Science Engineer beginning of the 1980s from the École Supérieure d'Ingénieurs de Beyrouth (ESIB) at Saint-Joseph University, the most prestigious Engineering school in Lebanon, in a major that, at the time and maybe still, was not really pursued by young women.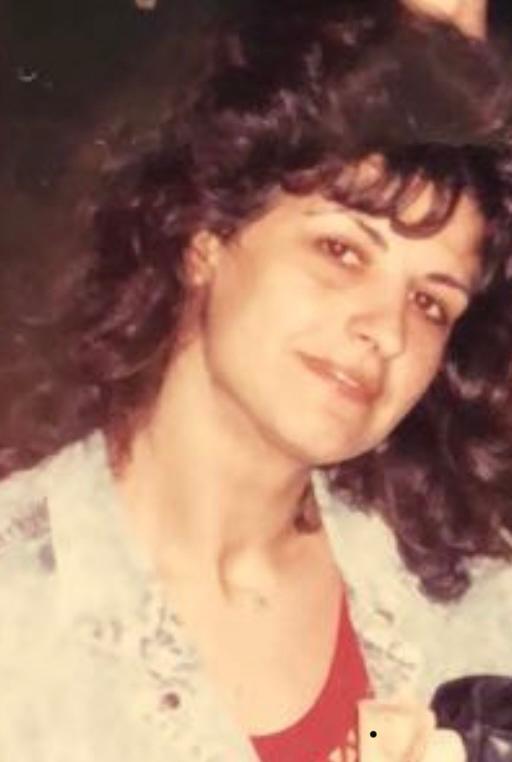 Donate today and help us support women in Lebanon to (re)enter the workforce
Scholars supported by our fund
Ongoing
9
Amina Kabbour
Raised so far in 6 months
19 Years old, Syrian
Degree: Undergraduate
$7,010

of

$8,800

goal

%79.7
Ongoing
2
Zoha Moussa
Raised so far in 4 months
23 Years old, Lebanese
Degree: Professional Post Graduate
$809

of

$2,500

goal

%32.3
Ongoing
9
Walaa Al-Ten
Raised so far in 9 months
22 Years old, Syrian
Degree: Undergraduate
$772

of

$2,200

goal

%35.1
Ongoing
6
Hajar Al Masri
Raised so far in 9 months
20 Years old, Syrian
Degree: Undergraduate
$1,470

of

$2,200

goal

%66.8
Ongoing
15
Karen Waked
Raised so far in 15 months
22 Years old, Lebanese
Degree: Graduate
$1,252

of

$2,330

goal

%53.7
Ongoing
12
Myriam Aboujabal
Raised so far in 15 months
21 Years old, Lebanese
Degree: Professional Post Graduate
$1,144

of

$2,790

goal

%41
Almost Funded
9
Mouamena Mallisho
Raised so far in 17 months
21 Years old, Syrian
Degree: Undergraduate
$2,758

of

$3,400

goal

%81.1
Almost Funded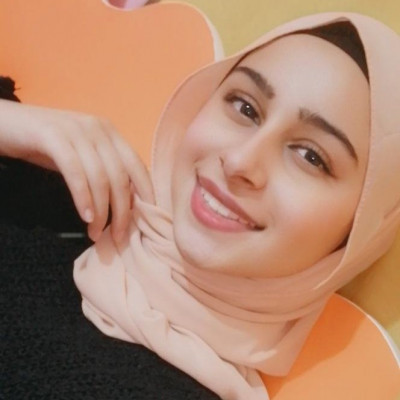 13
Yaman Shiha
Raised so far in 16 months
20 Years old, Syrian
Degree: Undergraduate
$2,737

of

$3,340

goal

%82