"He found a glimmer of hope in the ruins of disaster…" ~ Gabriel Garcia Márquez / Love in the Time of Cholera
The VIP.fund has responded to the coronavirus by organizing remote activities to engage and inspire both refugees and support populations inside and outside the camps.
Since early March, our new Peer-2-Peer mentoring project includes American students from Project Turquoise in the U.S. mentoring students in Jordan's Za'atari camp who are now attending Zarqa University. This program provides students in lockdown with a window on the world by exchanging cultural experiences, discussing everything from the similarities of human experience to practical things like how to write a professional email. Peer-2-Peer is led by Hiba Salem, VIP.fund Junior Board Member and research associate at Cambridge. Hiba is no stranger to Za'atari where she did her doctoral research on Syrian refugee education. The P2P program will scale up to include content webinars as we build more bridges and connect with youth impacted by conflict.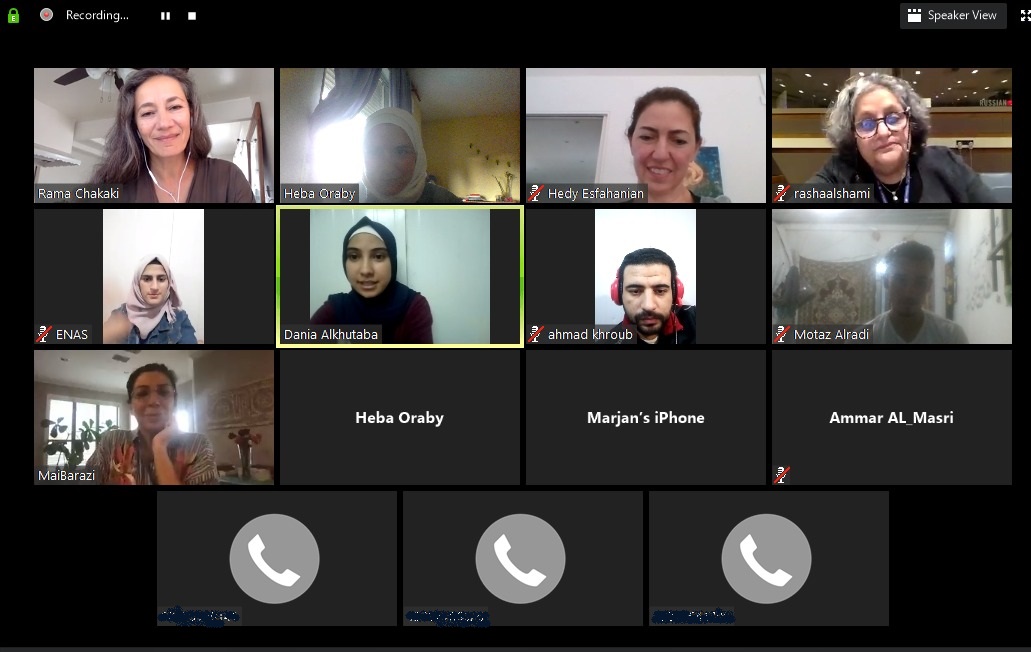 Mentoring project session with PT and Za'atari Students
We hosted the renowned LA poet/rapper Omar Offendum in a music jam with edSeed student musicians sharing their talents in the mix: Ghassan Hamoud, software engineering freshman at Zarqa U. and graduate of Action for Hope on traditional Syrian oud; Ahmad Kharoub, English major at ZU on classical guitar (self-taught during his displacement years); and Nawwar Al-Hamwi, edSeed scholar now in Germany who plays the guitar professionally.
Online music jam with LA poet/rapper Omar Offendum and edSeed artists and students
We hosted Malaz Madani, founder of Arageek, an award-winning Arabic digital media website founded by two Syrian bloggers, Emad Shams and Malaz Madani in 2011. Arageek is one of the first Arabic online magazines to offer engaging, relevant content focused on technology and social media news to Arab youth; it has 4 million Arab youth users and even more followers. Malaz spoke to our students about Arageek and provided ideas on blogging, writing for profit and personal fulfillment, and the importance of brand names. He also discussed best practices in publishing including the catchy title/headline, the need to verify content, language quality control, and the importance of personal communication skills in a time of long-distance communication.
Webinar on "Introduction to Social Publishing" with Malaz Madani
Our co-founder Rama Chakaki attended the
MIT Arab SCITech Ideathon
as both presenter and judge. A team of our tech entrepreneurs participated in the virtual ideathon, and one of the teams made it to the finals. SCITech has been a partner of the VIP.fund project Syria Digital Lab, a launchpad for young tech entrepreneurs creating social impact.
We continue crowdfunding for our
edSeed
scholars whose futures don't depend on foreign aid, but on the faith of donors who believe in their potential to act as agents of change in their host communities and when they return home.
As COVID-19 has brought learners of all ages online, e-Learning content in Arabic is scarce and K-12 content in Arabic is extremely limited. Our new
STEAM e-Learning Camp Counselors program
introduces adult learners (university age students and older) to the skills required to deliver online e-Learning programs to children ages 6-14 and then connects them with future employers. We mobilize refugee youth to run
eLearning/STEAM programs
in their native language, Arabic, benefiting children with the creative, inquiry-based, collaborative, and experiential learning model of
STEAM
to Arabic-speaking communities across the Middle East, North Africa, and other countries.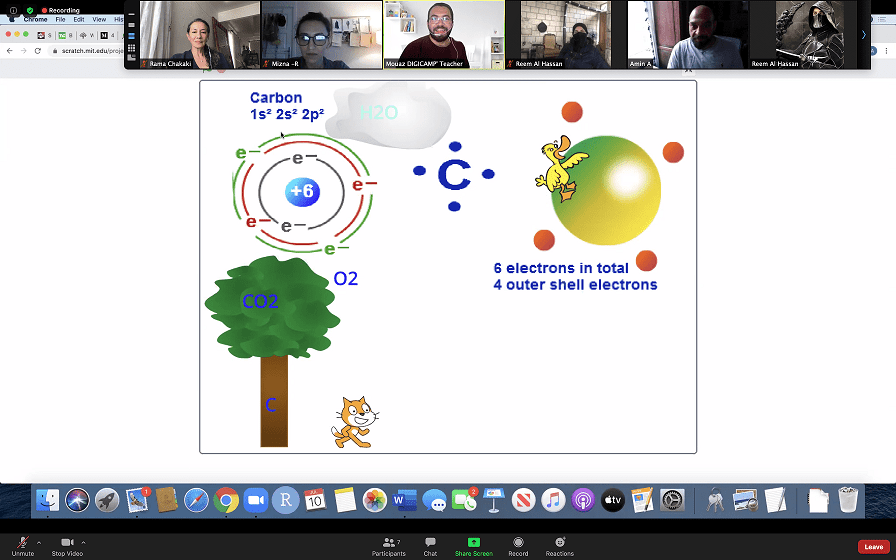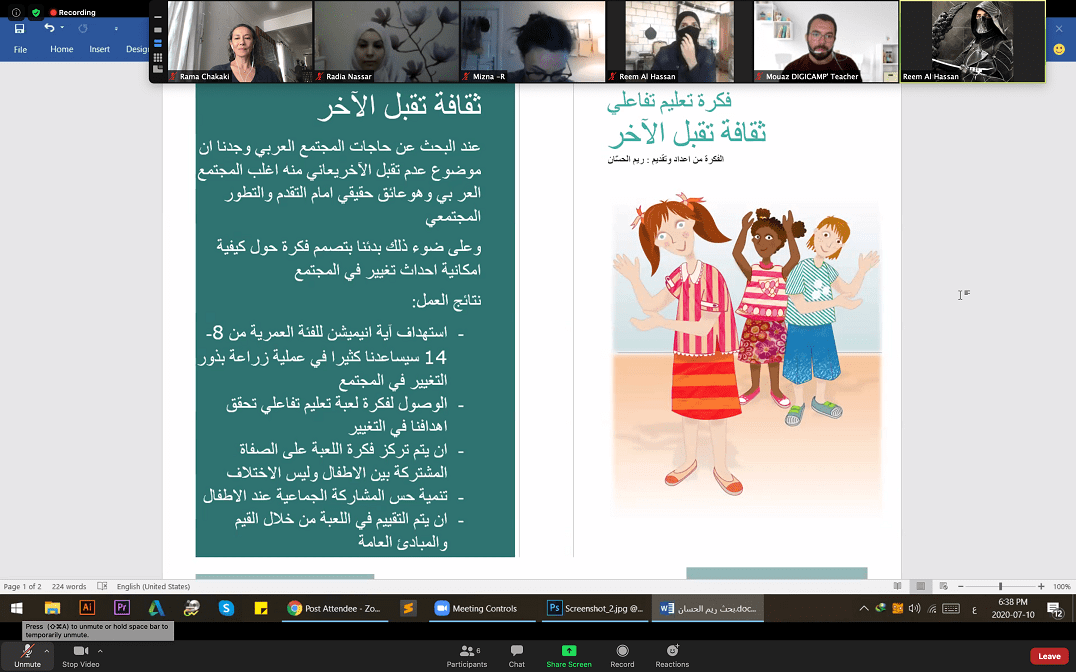 STEAM e-Learning Camp Counselors program sessions
Lastly, we are in the final stages of launching an artisan fund with our partner
Mint + Laurel
. Launched in 2019, based in Los Angeles,
Mint + Laurel
is a social enterprise with the vision to connect highly skilled at-risk artisans to an untapped global market. Part of our mission includes educating and training artisans to ensure the preservation of centuries-old craftsmanship in Syria and other locations around the world.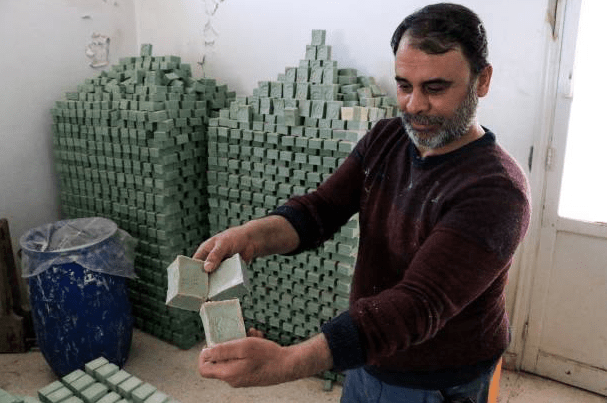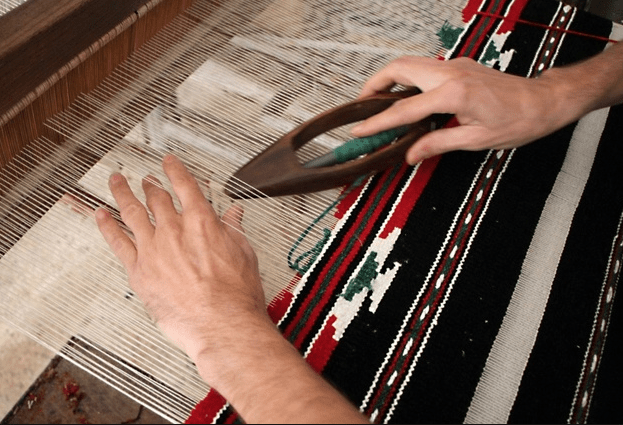 We are creating an ecosystem of refugee populations, education, and technology to support the displaced in a virtual homeland of hope. This is our legacy and love in The Time of Corona.